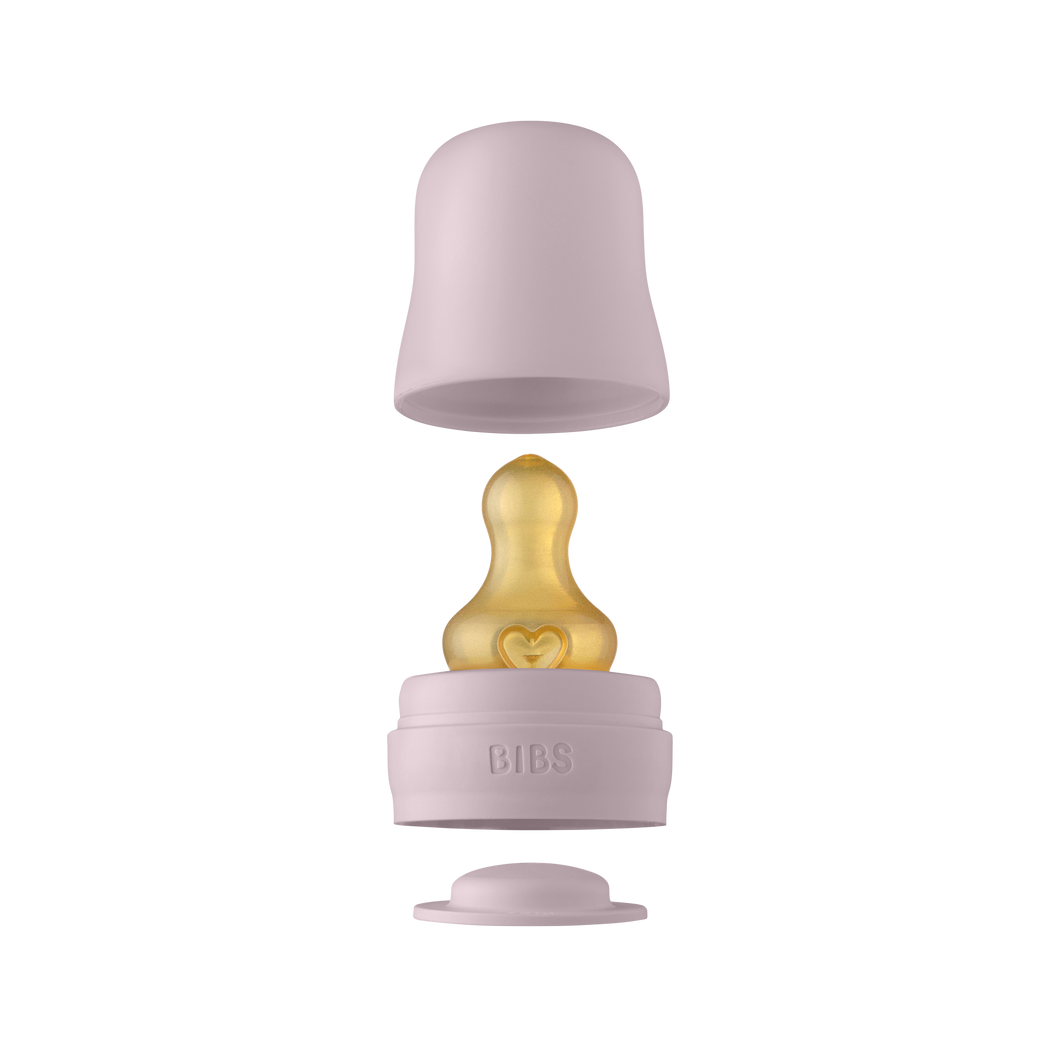 Bottle Kit Dusky Lilac
Regular price R 130.00 Sale
NB: This is a Bottle Kit. The kit does not contain the glass bottle. It must be purchased separately.
The Bottle Kit contains all the extra parts for our baby bottle and is available in multiple colors. Our baby bottle is carefully designed for babies and parents.
Round nipple in natural rubber latex (slow flow)

The round nipple matches the nipple from our popular BIBS Colour pacifier

Designed with an anti-colic function
All parts are made of 100% safe food-grade material
Comes in multiple colors
The nipple is equipped with an anti-colic valve, that lets out air which reduces air swallowed while feeding.

The nipple is produced from natural rubber latex. Since natural rubber latex is a natural material, color variation may occur.
This set contains:

Cap
1 nipple (slow flow)
Milk Lock
Screwcap
Foldable funnel